News & Events
Welcome to ACCESS Linnaeus Centre's news and events.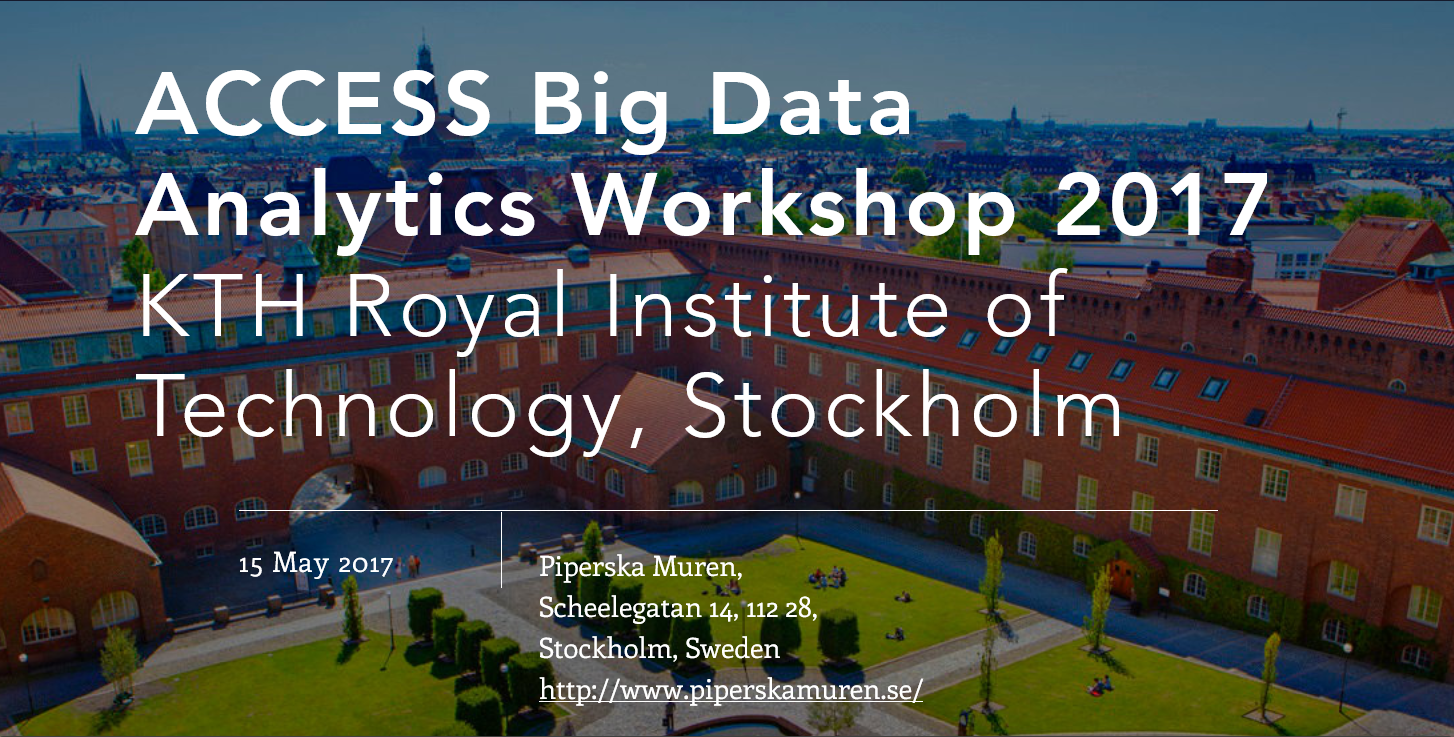 ACCESS Data Analytics Workshop 2017
Welcome to the ACCESS Data Analytics Workshop 2017
Date: May 15th, 2017
Venue: Piperska Muren, Stockholm
The data analytics workshop will bring together renowned and enthusiastic researchers and practitioners with more academic emphasis. The invited speakers will touch upon interesting topics, for example: collecting informative data from massive amount of data, theoretical underpinning of deep learning, conformal prediction and non-linear dynamical systems. The workshop is expected to be a melting pot of minds in the general area of machine learning and data analysis.
Keynote speakers:
Prof. Georgios B. Giannakis, University of Minnesota
Dr. Raja Giryes, Tel Aviv University
Prof. Henrik Boström, Stockholm University & RISE SICS
Prof. Thomas Schön, Uppsala University
Please visit our event homepage for more information: ACCESS Data Analytic Workshop 2017